Bar Grating
Other Grating:
Anti-Slippery Treatment:
Fabricated Mild Steel Grating Decking for Mezzanine Flooring
Steel Grates Structure Decking Mezzanine Floor creates space into commercial & industrial environments for a variety of covering Storage, Light Assembly/production, Office, Retail, Plant & Manufacturing Access Walkways. Steel grating / grate, or metal grid mesh is made by stainless or mild steel plates of certain sizes through the processing of grooving, lock-pressure, welding, finishing and other treatment.

Fabricated steel gratings are ideal for use as mezzanine decking since it supports the same loads as comparable solid flooring. More than that, its cost saving openness maximizes the circulation of air, light, heat, water and sound, while promoting cleanliness. Industrial grates mezzanine decking can be actually made from copper, aluminum and other materials, while galvanized steel grating is the mostly used one due to its economic cost and good property.
Steel Bar Grate Mezzanine Decking is made of either stainless or mild steel with zinc plating.
Steel grating standards:
China: YB/T4001-1998
USA: ANSI/NAAMM (MBG531-88)
UK: BS4592-1987
Australia: AS1657-1985
Japan: JJS

Steel Grate Mezzanine Decking Usually Has the Following Features:
1, Two or more levels;
2, The decking floor can be made as high as 12000mm;
3, The grating deck structure can extremely use limited space;
4, High-density storage style, specially for loosening or small box goods;
5, Mezzanine can come true double level or triple level walkway for storage manually;
6, Medium-duty with loading capacity of 50-300kg/layer and heavy-duty with loading capacity of 300-1000kg/layer;
7, Working with hoisting machine, pallet jack, store manually for small or loosening goods;
8, The metal decks are quick, clean and easy to install;
9. The steel decking can be completely disassembled, all parts can be reused, and their structure, size or location can easily be modified;
9.The wide range of sizes, floor types and construction systems mean the mezzanines can be adapted to meet specific clients needs;
4).They can be complemented with a variety of flooring and shelving systems.

Grating Drawing ref attached drawing


Popular Steel Bar Decking Products
Galvanized Steel Bar Grates Welded Decking



Warehouse Mezzanine Decking Floor Grates with Serrated Anti-Slippery Property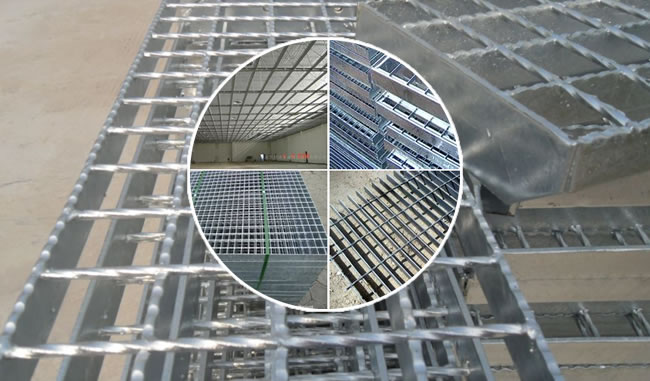 Heavy Duty c Purlin Structural Steel Fabricated Grates for Decking and Shelving System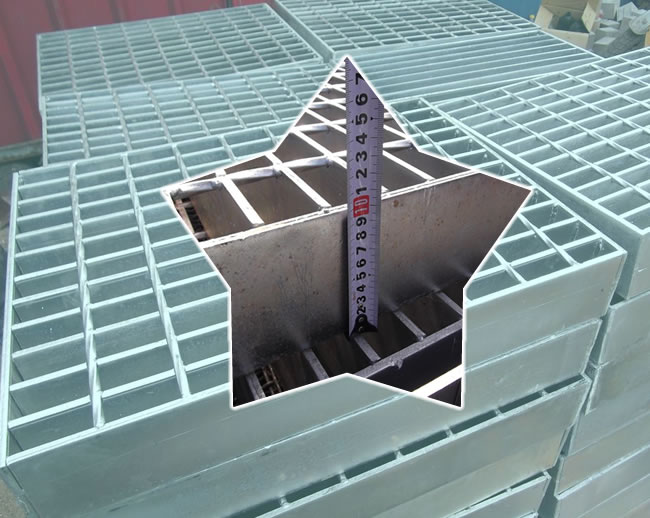 Typical Steel Grating Sizes for Decking:
Mild steel Fabricated Grating – 285 x 2020mm long
Made of mild steel flat bar 65 x 8mm & 50 x 8mm and 8mm thickness chequer plate.

Mild Steel Grating – 285 x 2020mm long
Flat bar 65 x 8mm & 50 x 8mm and 8mm thk cheq. plate
finish: Fabricated finish

Mild Steel Grates – 285 x 1370mm long
Ms flat bar 65 x 8mm & 50 x 8mm
Finish: fabricated finish

Grating – 258 x 1380mm long
Steel flat bar 65 x 8mm & 8mm thk cheq. plate
finish: fabricated finish

Grating – 258 x 1050mm long
made out of ms flat bar 65 x 8mm & 8mm thk cheq. plate
finish: fabricated finish