Home
>>
Products
>> Galvanized Steel Checkered Plate
Hot Dipped Galvanized Mild Steel Checkered Plate for Welded Steel Bar Grating Flooring
Checkered plate is a kind of metal sheet stamped into embossed textures surface. Kingde exports modular checkered steel plate applied for welded steel bar type grating safety floor and decking construction in warehouse and buildings, ships and workshops. Checkered galv. steel plate are zinc plated corrosion resistant suitable for both indoor and outdoor uses. Supplying forms are custom size pieces or in coils. High grade stainless steel 304 and 316 checkered metal sheet are also available upon request.
Popular Checkered Plate ( chequered ) patterns: I bar, II bar, three bar, five bar checkered in diamond patterns.
Materials: Steel grade 201 202 304 301 304L 302 316 316L 309 310s 321 409L 410 430 etc.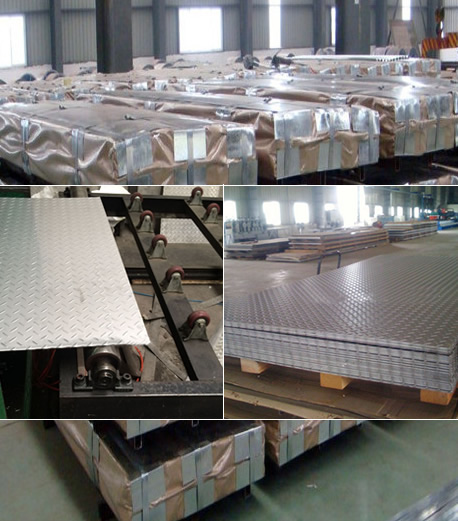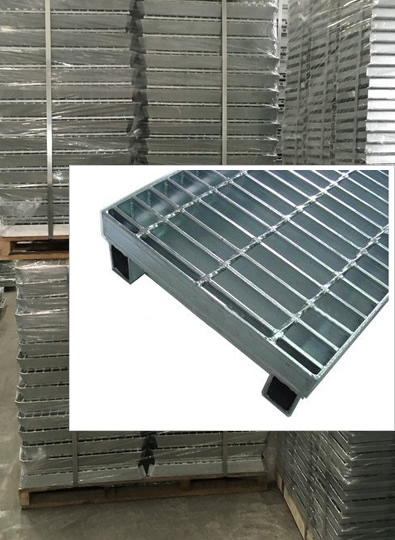 Checkered plate standard sizes:
3.1 mm thickness x 1000 mm width;
3.1 mm x 1250 mm;
4.1 mm x 1250 mm;
5.1 mm x1250 mm;
6.1 mm x 1250 mm;
7.1 mm x 1250 mm;
8.1 mm x 1250 mm.
Lengths: custom sizes.
Steel Grating Planks Specifications:
Grating steel channels shall conform to standard ASTM A 653, A 659, A 1011 and ASTM A 36.
Floor grating shall be welded steel bar type with Serrated 50 mm x 5 mm bearing bars. Bearing bars shall be spaced at 30 mm centers with cross bars spaced at 100 mm centers.
Floor Grating Treads shall be within 3.5 m Span.
The welded steel bar grates are Hot Dip Galvanized according to standard ASTM A 123.
Advantages of Steel Checkered Plate Covering Steel Grating Floor:
The welded steel grid planks with checker plates have light weight, strong intensity, big load capacity, good transmission and aeration, anti-skid and secure, non-sagging, non-dirt, and easy to install.
Bar Grating
Other Grating:
Anti-Slippery Treatment: