Home
>>
Products
>>
Bar Grating
>>
Compound Steel Bar Gratings
Compound Steel Bar Gratings
Compound or Composite Grating Panels are composed with Two Parts: Steel Grating and Anti-slippery tread plates. The steel grid grating offers load bearing and spanning capability. The anti-slippery tread plates as surface are made of diamond pattern checkered plate offering excellent slipping resistance.
This kind of bar gratings may deform going through the hot dipped zinc coating process. So heavy type steel bar with big gauge is normally chosen in making composite steel grid gratings.
The checkered plates covering for Compound Gratings are normally supplied in the thickness of 3mm, 4mm, 5mm or 6mm.
The Anti-Skid Checker plates can be made of Aluminum, Galvanized Steel or Stainless Steel for options at various cost.
Checkered patterns include multi bars, diamond and crocodile mouth type.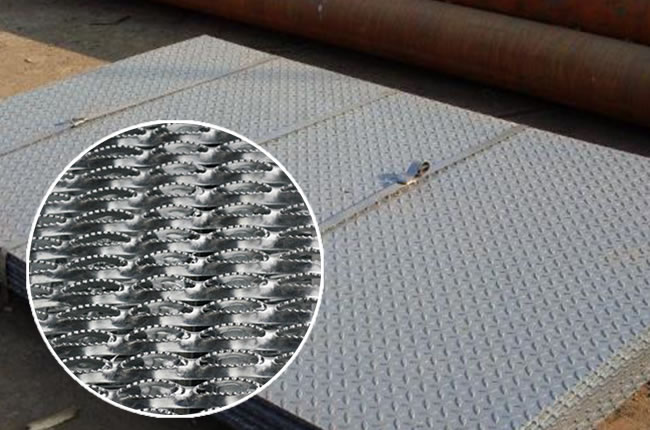 The most commonly used steel grating is G323 / 40/100 for the lower base part; common 3mm tread plate, may also be 4mm, 5mm or 6mm plate.



Popular Compound Bar Grating Products:


Plug-type Compound Bar Grating
Materials: Carbon certain size flat steel, stainless steel, brass, aluminum
Technology: slot (hole), plug, welding, finishing.
Features: lightweight, high-strength, corrosion, maintenance-free, beautiful and many other advantages.
Composite I bar type Welded Corten Steel Grating

Features:
High strength, light structure: solid grid pressure welding structure has advantages of high load, light structure, easy installation, etc.
Fine appearance, durable in use: hot zinc dipping surface treatment makes it own fairly good corrosion resistance, bright and beautiful surface.
Good ventilation, lighting, thermal, anti-explosion, and anti-skid performance.
Prevent dirt deposition.


Painting and hot dip galvanized compound steel bar grates




Galvanized Bar Grating Compound Panels with Slip Resisting Tread Plates




Anti Skidding Checkered Plate for Compound Steel Bar Grating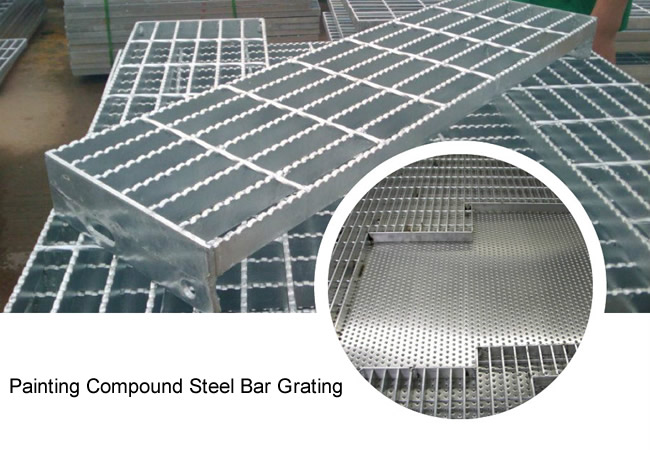 Hot dipped Galvanized Serrated Heavy Duty Steel Grating Panels for Compound Grates Construction
Features big loading capacity and large span.
Bar Grating
Other Grating:
Anti-Slippery Treatment: